In honor of taking some new workout classes and being pretty consistent at it, I've bought some new workout clothes to *inspire* me when that 5am alarm goes off. There's a store here called Uptown Cheapskate that sells tons of clothes consignment…it's my theory that the college kids go home and get brand new clothes, come back to town, sell them to Uptown Cheapskate, and ultimately use the cash for beer money, haha. I bought a bunch of workout stuff from there that was in great condition for super cheap. You can only wear black/grey leggings and black/grey sports bras so many days in a row.
After staying committed to my workouts I may or may not have ordered some new pieces. (Remember that early morning online shopping I mentioned the other day? Haha…Oops!).
There are some phenom. sales happening right now, so I did a lot of perusing to find the best/cheapest workout clothes deals I could find.
*(I feel like I should say that there are a lot of great online consignment shops (that I've used to sell and buy…but that's for another post), but I'm always nervous buying brands that I've never bought before because who knows how the sizing will end up…especially when it comes to workout clothes…ALSO, the actual consignment shops are much more inexpensive than online. Unfortunately, these consignment shops are all about your location. When I was up in Northern Virginia there wasn't really a great one near me, but here in Charleston I've found this phenomenal one, and at my parents' in Columbia there's a great consignment shop as well. End tangent.)
Here are the pieces I treated myself to…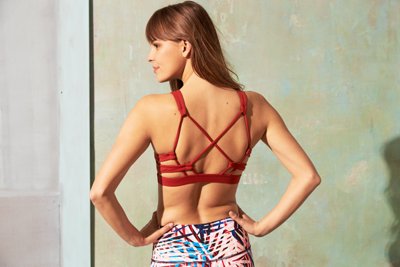 Aerie Chill Hi-Neck Sports Bra; $34.95  $20.97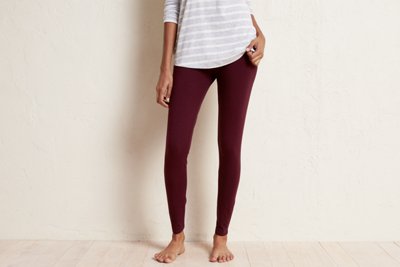 Aerie Chill Hi-Rise Legging; $19.95  $13.96
AEO Soft & Sexy High Neck Tank; $17.95  $10.77
AEO Soft & Sexy High Neck Tank; $17.95  $10.77
I like that so many of their leggings come in long sizes because I feel like leggings usually end up shortening after a few washes and with longer ones you can leave them stretched over your heel which always makes stretching/splits/certain movements easier. I also LOVE that these tops aren't 100% cotton so you know they'll last awhile and you won't end up with an unwanted crop top. They also have a ton of other cute sports bras but I just really have no excuse with ordering more sports bras-I have plenty! But, like I mentioned before, you can only wear black or grey so many times…it's nice to perk up your wardrobe especially if it'll encourage you to get up out of bed and get moving!
I'll try to snap some pics of these new workout clothes to let y'all know how they fit and amazing they make my workout! Haha!
I hope y'all have a nice weekend planned-we have family coming into town tonight, so I'm sure we'll be doing the whole tourist thing…and I'm not mad!!
xo!